The Cloudify Gateways solicitation was developed to help developers to enable their Science Gatways in the Google Cloud.
The 4 awardees of the SGCI, Google, CloudyCluster Cloudify Gateways solicitation have exciting projects that we are looking forward to working with through this program.
Here are the projects:
Making the Open OnDemand Platform Cloud Deployable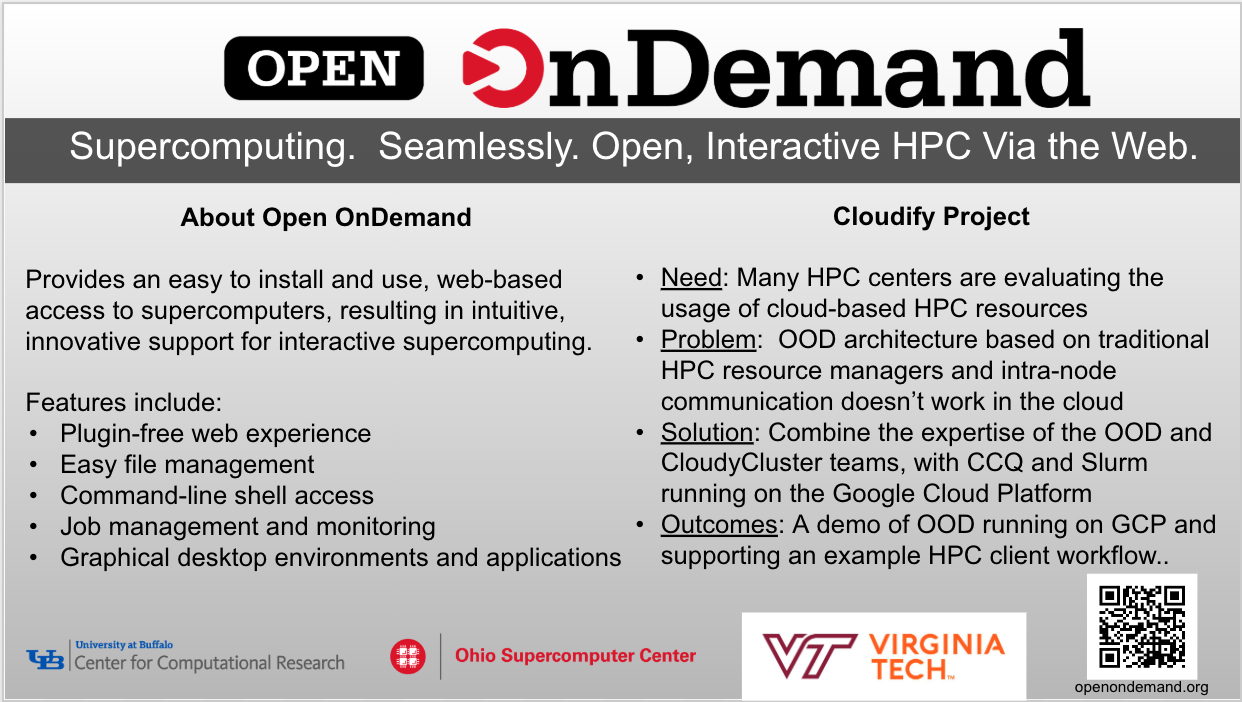 Principle Investigators:
Alan Chalker, Ohio Supercomputer Center
David Hudak, Ohio Supercomputer Center
Robert Settlage, Virginia Tech
Robert DeLeon, University at Buffalo
For more information on Open OnDemand visit openondemand.org
Integrating COSMIC2 to GCP through CloudyCluster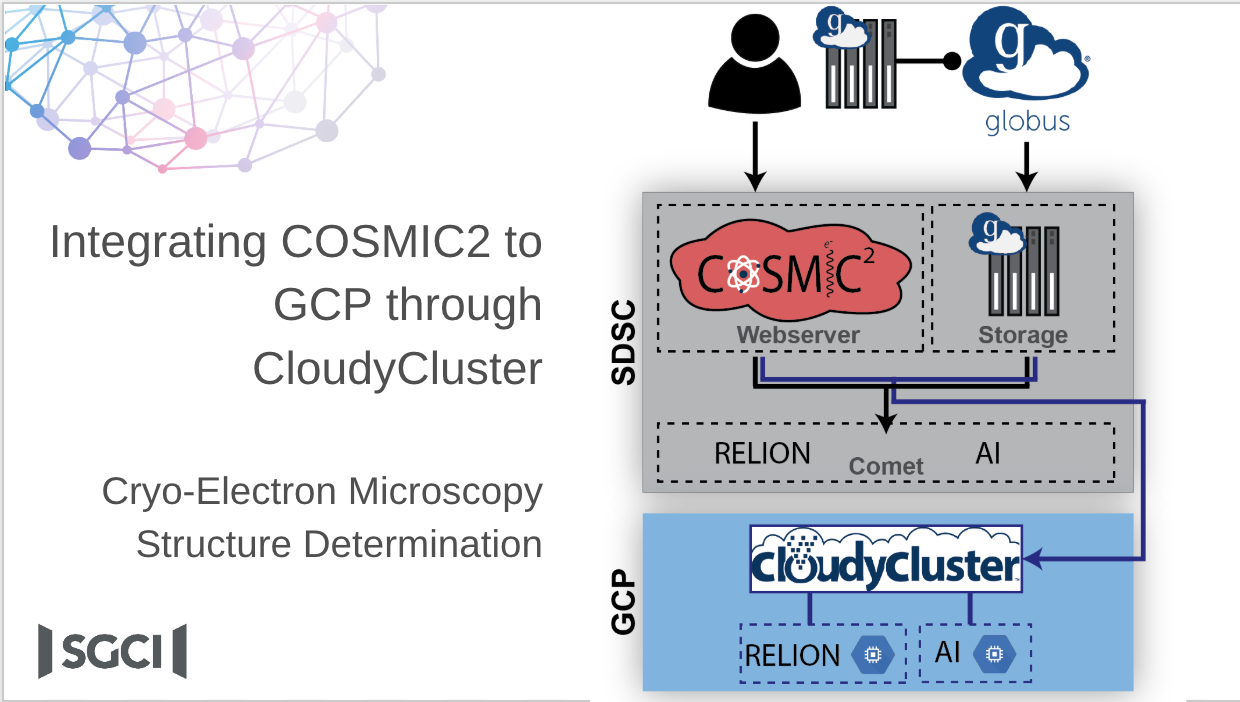 Principle Investigator:
Michael Cianfrocco, University of Michigan
for more information visit cosmic-cryoem.org/
Cyber Range – Educational Gateway for Cyber Security Training/Education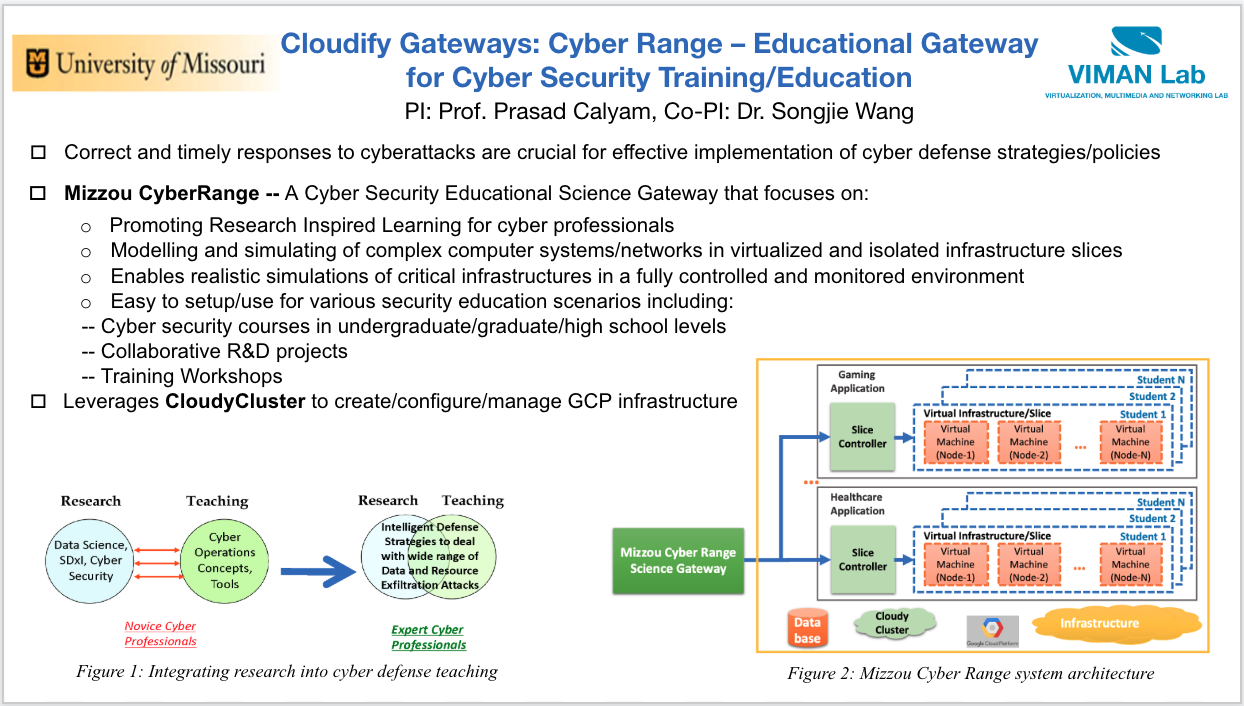 Principle Investigators:
Songjie Wang, University of Missouri
Prasad Calyam, University of Missouri
Cloudify Gateways: Federated Science Gateway for On-Demand Research Analysis and Collaborative Knowledge (ODSACK)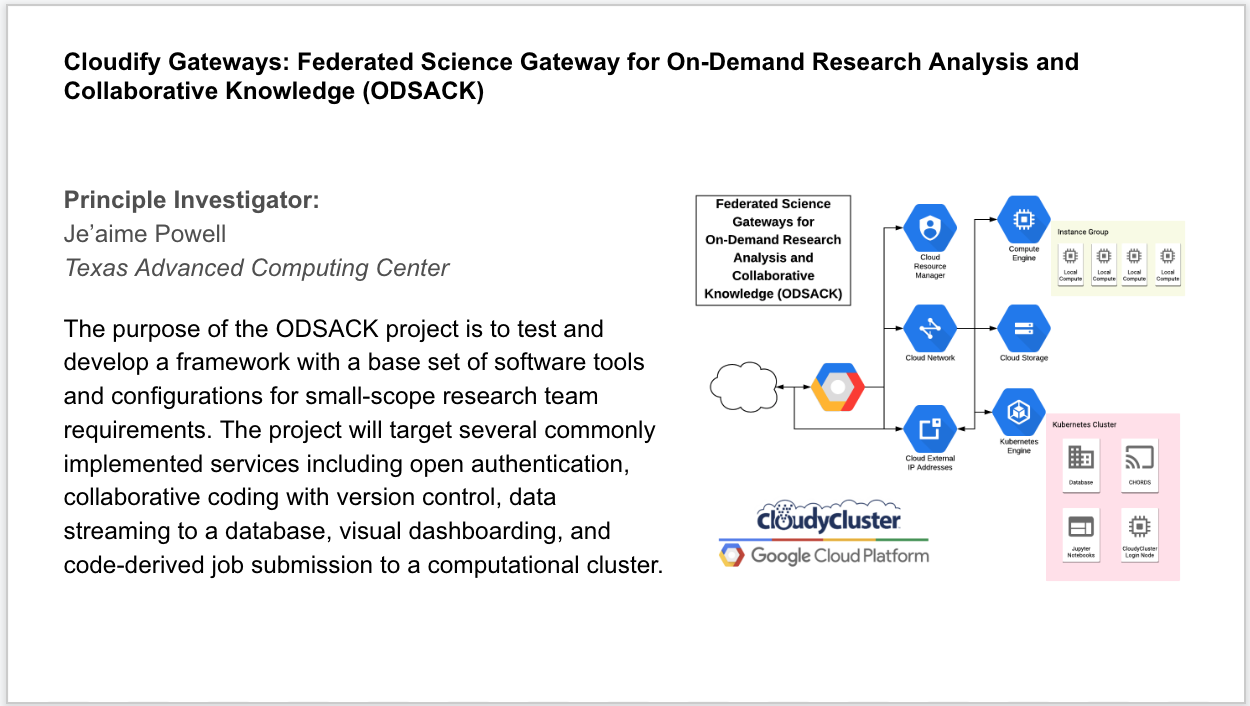 Principle Investigator:
Je'aime Powell, Texas Advanced Computing Center
We are excited to see how these project progress. We additionally look forward to continuing to support projects such as these with CloudyCluster.
If you have ideas or comments please reach out to sales@cloudycluster.com.